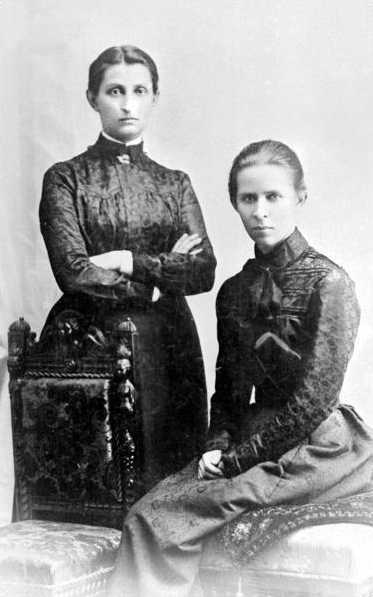 Olga Kobyljanska and Lesja Ukrainka (right). Chernivtsi. Photo 1901.
This picture, unlike the previous, is well-known. But managed to find a better quality print than the one that is often printed.
Note the higher and wider frame, tape on Lesja's blouse, the picture of textile on the back seat – it all disappeared as a result of retouching.