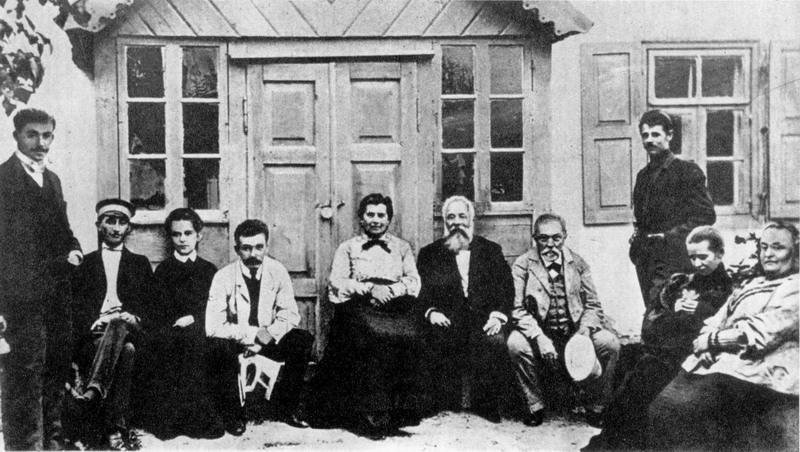 Lesja Ukrainka in the circle of relatives and friends. Kolodjazhne (porch of "gray" house), May 1904.
Left to right: I. G. Brief, V.Prosyanychenko (comrades of Nicholas Kosach), Isidore Kosach, Anton Szymanowski, Olena Pchilka, E. Karvasovski (chairman of Kovel Congress conciliators), P. A. Kosach, Nicholas Kosach, Lesja Ukrainka, O. Karvasovska. Lesja Ukrainka stayed in Kolodjazhne short time in the 2nd half of May 1904, this photo should be dated to this time.
After edition: Denisyuk I., Skrypka T. . – Lviv: Academic Express, 1999.