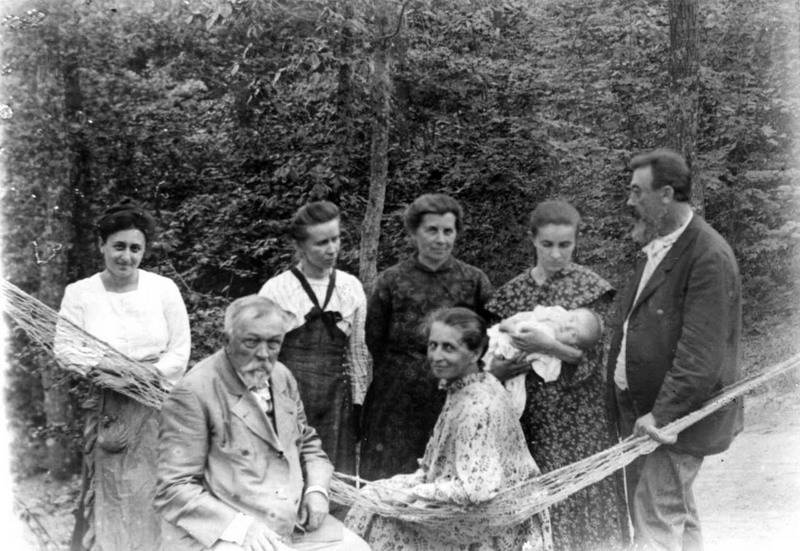 Lesja Ukrainka among relatives and friends. Zelenyj Gaj (Green Forest farm), June 26, 1906.
Left to right:
First row (sitting): Peter Kosach, Antonina Tregubova.
The second row (standing): Catherine Tregubova, Lesja Ukrainka, Olena Pchilka, Olga Kosach-Kryvynjuk with her son Michael, Elisej Tregubov.
After edition: Denisyuk I., Skrypka T. . – Lviv: Academic Express, 1999.
---
Additional photos