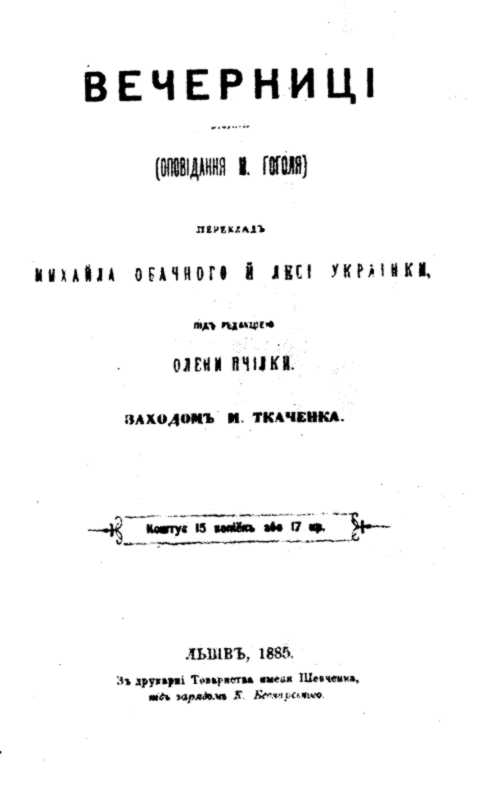 "Evenings (stories by N.Gogol)". Cover of edition 1885
Translations of Gogol's stories "Enchanted place" and "Disappeared charter" made by Michael Kosach (Michael Obachny) and Lesja Ukrainka and published in Lviv in print office of Shevchenko's Society in 1885.
After publication: Lesja Ukrainka. Collected works in 12 vols. – K.: Naukova Dumka, 1976, v. 7, p. 193.