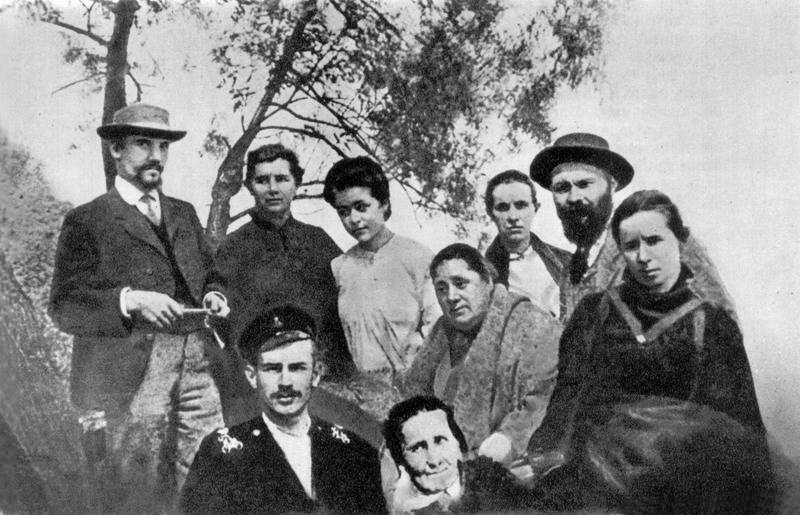 Lesja Ukrainka with relatives. Zelenyj Gaj (Green Forest farm), summer 1906.
Left to right:
First row (sitting): S. M. Dragomanov. Alexandra Shymanovska.
The second row (sitting right): Maria Kartashevska, Lesja Ukrainka.
The third row (standing): K. V. Kvitka, Olena Pchilka, Isidore Kosach, Olga Kosach-Kryvynjuk, M. V. Kryvynjuk.
After edition: Lesja Ukrainka. – K.: Soviet school, 1979, p. 168.