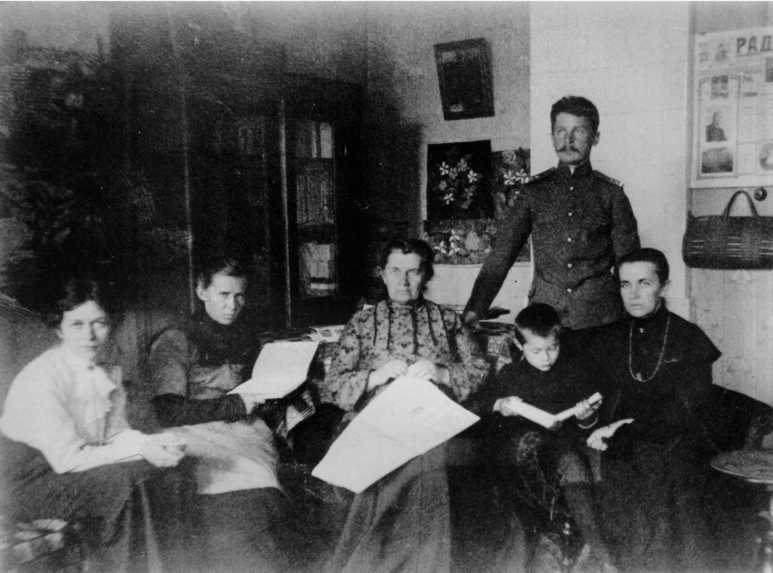 Lesja Ukrainka with relatives. Kyiv, May 1913. Photo by Yu. Teslenko-Prikhodko (?)
From left to right: Izidora Kosach-Borisova, Lesja Ukrainka, Olga Petrovna Kosach (Olena Pchilka), Mykhailo Kryvyniuk, Olga Kosach-Kryvyniuk, Yuriy Borisov (standing).
Source : Lesja Ukrainka Complete academic collection of the works in 14 vols. – Lutsk: 2021, vol. 4.