Tbilisi (Zubalashvili str., 49; 1908)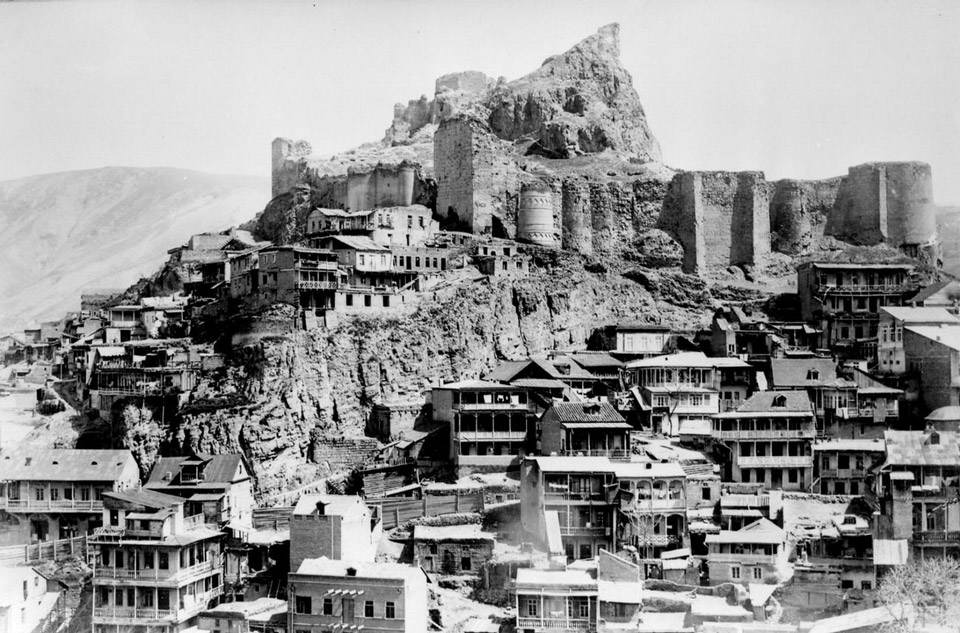 Panorama of the center of Tbilisi with Narikala Fortress
Photo of the early 20th century.
In early December 1908, Lesja Ukrainka and Kliment Kvitka arrived from Yalta to Tiflis. They rented an apartment in a house on the Sudova street (now – Brothers Zubalashvili street), 49. They lived here for a short time, and in early 1909 moved to Telavi, where K. Kvitka was to serve.
It seems that this house has been preserved, but we do not have a photo of it yet, so we present a general panorama of old Tbilisi. From the top of Mount Narikala (pictured) to this house – about 2 km in a northwesterly direction.